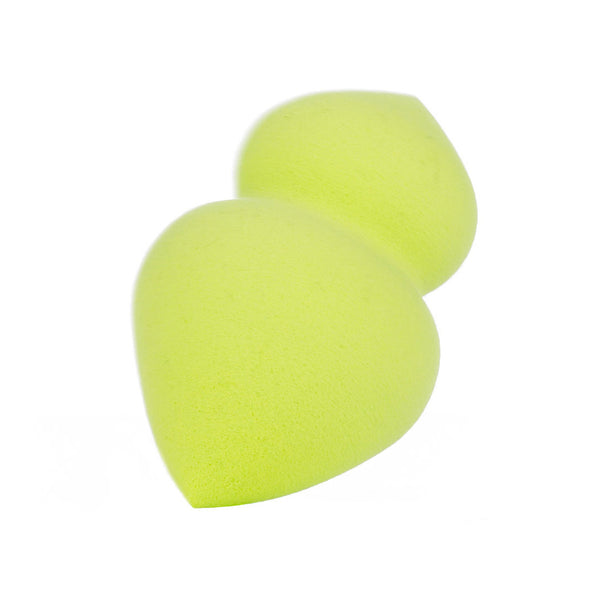 Beauty Dept. Precision Sponge
Beauty Dept.
Nadine Monley's obsession with beautiful skin brings you this fabulous, easy-to-use makeup applicator. Simpler than brushes, the Beauty Dept. Precision Sponge can be used to apply a complete look - from base to cheeks, and even eyes and lips.
The Beauty Dept. Precision Sponge allows for a faster makeup application, and is ideal for applying liquid, cream and powder products. When dampened, the larger tip and side is ideal for blending, while the smaller tip applies makeup to the finer areas, such as around the eyes, nose and corners of the mouth. The non-allergenic latex-free sponge is ideal for sensitive skin, and can easily be cleaned with warm soapy water.
This little beauty is Nadine's secret to speedy, beautiful makeup on shoots...the Beauty Dept. Precision Sponge can now be your secret weapon for complexion perfection too!
Returns Policy
We will exchange a product if it is returned to us within 10 days of being received by you, unopened and unused, with original packaging and labels, however, only if you notify us of your decision to exchange the product within 2 days of it being received by you.
We do charge a 20% restocking fee. We do not give a refund for a product if you simply change your mind or make a wrong decision. We will give you a refund if a product is damaged or faulty, does not match its sample or description, or does not do what it is supposed to do, or if we are otherwise required to do so by law.
Shipping
For National and International rates please see Shipping Page
All methods of shipping provide for tracking. We do not accept Post Office Box numbers.
The products displayed on the Site are subject to availability and may change from time to time. Supply problems and unexpected demand may result in certain products being unavailable or the shipment of such products being delayed and, accordingly, the above shipping times set out at www.auspost.com.au are estimates only.
We will not be responsible or liable for delayed shipping under any circumstances